Unleash Your Creativity in Machine World 1
Are you ready to dive into a world of endless possibilities and creative freedom? Look no further than Machine World 1, a captivating and top-rated sandbox game available on the App Store. Loved by players of all ages worldwide, this game allows you to operate an array of cool machines that behave just like the real thing.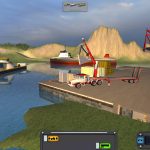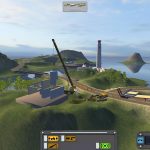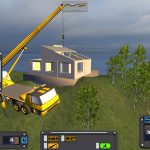 A Global Sensation
Machine World 1 has made its mark on the gaming scene, soaring to the top of charts in numerous countries. It proudly holds the coveted #1 spot of all paid apps in Sweden and Norway, and has achieved a place in the top 10 of all paid apps in over 39 countries, including the United Kingdom (#2), Germany (#10), and Switzerland (#2).
Unleash Your Imagination in a Massive Sandbox
With Machine World 1, your iPad, iPhone, or iPod Touch becomes a gateway to a massive sandbox where creativity knows no bounds. This immersive game invites you to take control of 13 realistic machines, each with its own unique operations and capabilities. From excavators and bulldozers to semi trucks with trailers and rescue helicopters, you'll be equipped to embark on thrilling adventures around the islands.
Continuous Updates and Innovation
The developers behind Machine World 1 are committed to enhancing your gaming experience, and they prove it through frequent updates. Best of all, these updates are entirely free for existing users. The latest major version (1.5.8) introduced the powerful Bulldozer, enabling you to deform larger areas of dirt. Build your own roads or level the ground to erect towering skyscrapers – the choice is yours, and the power is in your hands.
Groundbreaking Realism and Interactive Environment
What sets Machine World 1 apart from other games is its dedication to realism. When you interact with the ground, dirt behaves just as it would in reality. Whether you're using the excavator's bucket or the bulldozer to push dirt, it moves and deforms convincingly, mirroring real-life physics. This level of authenticity extends to the environment, where opening bridges, containers, and building props can all be controlled, rotated, and moved using intuitive touch inputs.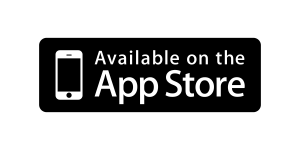 Learning Made Easy
Jumping into Machine World 1 is a breeze, thanks to the user-friendly interface and helpful spoken instructions in English (with other languages to come). You'll never feel lost, as assistance is always just a tap away.
Device Recommendations
Machine World 1 is optimized for a wide range of devices, including all iPads, iPhone 3GS or later, and iPod Touch 3rd generation or later. For an enhanced visual and performance experience, iPhone 4s and iPad 2 or later are recommended.
Join the Machine World Community
Get ready to unleash your creativity and embark on exciting adventures in Machine World 1. Available on the Apple App Store, this game promises hours of immersive fun for players of all ages. Join the ever-growing community of Machine World enthusiasts and see what wonders you can create!